Imagine a journey:
12 countries
6 continents
1 mission…
Fawn Weaver, author and originator of "The Happy Wives Club" has written a book filled with stories from real people she met as she traveled around the world learning about happy marriages. It's not a "how to" marriage book – yet there are so many lessons and insights shared. It's not a "travel" book – yet you can feel immersed in the full experience, the sights, the sounds, the tastes of all the cultures and countries.
Here are some nuggets of wisdom shared in the book:
"You can either feed negative thoughts or you can starve the suckers."

"Choose your spouse daily."

"Friendship is meant to be watered. It's like an everlasting plant that continues to bloom and produce fruit – as long as you are willing to continue nurturing it."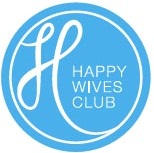 Fawn began her journey to advocate for happy marriages because she got fed up with popular culture's lack of support for marriage. She expressed that annoyance to her husband, and he challenged her to do something about it. From that challenge grew the website, Happy Wives Club, along with a following of over 150,000 women (and men) who are happily married.
A group of these happy wives (and husbands) have embraced Fawn's challenge, and have surrounded her book launch with posts on their websites. They talk about the secret behind their marriages, why they got married, and why they're happy they are still married. (plus lots more).  As I write this post, there are over 150 posts listed on the Happy Wives Club book Blog Tour.
Robert and I both wrote on our websites for the tour.
I wrote about the secret to our happy marriage on Encourage Your Spouse,
and Robert wrote about the benchmark we use to know we're doing our part for our marriage on his site, Ferguson Values. (Robert writes about values – in business, leadership and marriage – so of course, his post was about a value. Resilience.)
Here are additional posts you might enjoy from other bloggers on the tour :
The Happy Wives Club – Book
S
o.  As you might imagine, this "book" is more than a book…  It's become a beacon. Real, happily-ever-after in marriage is possible. It's not a fairy-tale. The rally around this book feels like the beginning of a movement… where happily married couples are speaking up, speaking out, and sharing their stories.
How about you?
What's your secret to your happy marriage?
Leave a comment, and be entered to win a copy of "The Happy Wives Club Book"!